Various Options Available in Texas For Flat Roof Repair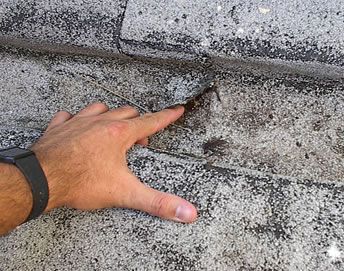 The roof of your property either has a leak or will have in future. This is quite certain that if you have a flat roof, a leak in it will be experienced by you. You will find water ponds on the flat roofs after rain, and even if you wipe off the water immediately after the rain, there is a probability that some water can seep in. Whether you are looking for a repair or a roof replacement, it is important to understand the main cause of the leak. Sometimes the roof might just need a repair, and if we do not inspect the problem, we might end up spending a fortune on the replacement.
Factors Responsible For A Roof Leak
A roof can occur due to various reasons and they can be sudden too. Out of many reasons, the most usual factors are:
1. The Location Of Your Property Has A Very Harsh Weather
If your property is located in a place like Texas, where the temperatures can get really high.
2. Water Stranding On The Top Of Your Roof
If the water is allowed to settle on the roof and form ponds, it definitely will lead to a slight amount of seepage. Even a minor seepage can cause major damage in the future.
3. If The Technology And Material Used Is Outdated
Using outdated material is the most common factor which may call for a roof replacement. Even technology plays a very important role in the durability of your roofing system.
Some Of The Best Options Available In Texas For Roof Repair
After analyzing the roof you can use these ideas and options for roof replacement.

1. TPO Or EPDM
There is a slight difference between the TPO and EPDM roofing system so we can count them under the same category.
The EPDM is the most preferred roofing system used in the US. EPDM has a low price, is very easy to apply and is known to last for a long time. Eco-friendly people prefer using the EPDM roofing as it is recycled. Since it has a long lifespan it is considered to environment-friendly too.
2. BUR Or Built-up Roofs
The BUR has been in the market for a very long time. It is made of gravel and hot tar. These roofs are still preferred by people as they are fire good fire repellers. These roofing systems are not advised if the structure of the building is not so strong, as you will have to reinforce the structure before you are ready for the installation.
3. Different Coatings
If you are not ready for the roof replacement for a couple of years, using spray coatings can give you four to five years more. If you have applied the roof at the time of installation, you will be able to extend the roof life by 15 to 20 years. The installation is very easy and the roof coating is not even a very expensive task to do. The mostly used coatings are aluminum, acrylic, and silicone.
If you are looking for a company in
Texas Flat Roof Repair
, you can contact Hometown Commercial Roofing. We are available throughout Texas for all roof repairs, replacements, and new installations.